This is a Sponsored post written by me on behalf of .com & .net, powered by Verisign for SocialSpark. All opinions are 100% mine.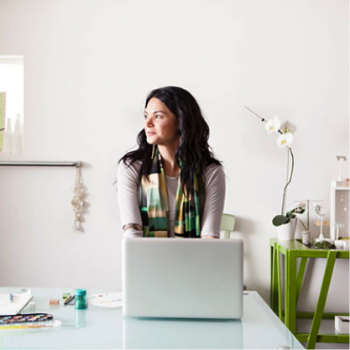 Do you know that 91% of consumers look online for local good and services?1 And 56% do not trust a business without a website?2 You know you need a website, but how do you get started? What parts do you need, and how do you get it done?
I get asked these questions all the time.
Over the years, I've worked on building a website. Some I've built myself, but usually, I've worked with a designer to get them built and designed more quickly and more elegantly. I have a checklist of things, in my head that I need to go through to make sure a website has all the necessary pieces for launch, and that it is able to be improved later, when the business I'm working with has more money, more time, or their business changes.
Some of the things I think about for myself and with my clients are:
Please pick a domain name and find a great web address. – I recommend you find a .com whenever possible.
Understanding what is critical now – and what can be improved upon later
Develop a list of the requirements for your site – including the number of pages, the content on those pages, links to social media, where those links should be placed, optimizing your site for mobile traffic, and finding an easy way to make content updates
Decide if you're going to do-it-yourself or if you'll hire someone to do it for you
Choose what you want to build your website on (WordPress, SquareSpace, Concrete 5, straight HTML, or whatever else)
Figure out where your site will live (called a "hosting company")
And a bunch more things.
Now I've known for a long time I should have a checklist for building a website, but I never put it together.
Thankfully, I found a website building checklist that has all the things I would include, and more. Go check out the website checklist now – and get your business online to grow your web presence sooner than later, so you can beat the pants off your competition. It contains all the stuff I mentioned above, and much more!
So what are you waiting for? Go get your website checklist now!
1http://www.prnewswire.com/news-releases/eighty-nine-percent-of-consumers-prefer-online-shopping-to-store-shopping-according-to-part-ii-of-survey-by-online-retailer-safe-home-products-58656737.html
2TechCrunch. With Over 15M Sites Built, Weebly Launches New Planner and Mobile Editor, Brings Website Creation Service to Android (May 3, 2013)